Research
The Centre for Human and Cultural Values brings together some of the world's leading academics to understand and apply personal and cultural values theory to address important social issues.
Specifically, the Centre has six main research streams:
Personal & Cultural Values
The Centre brings together a strong group of international researchers currently working on new directions in the theory and measurement of personal and cultural values.
Values have been of interest to scholars for over a century, yet there are still important developments to be made in our understanding of values, including (1) the range and nature of values, (2) how values can be used to characterise societies, groups, and individuals, (3) how values change over time and across age and life stage, and (4) how best to measure these phenomena at different levels.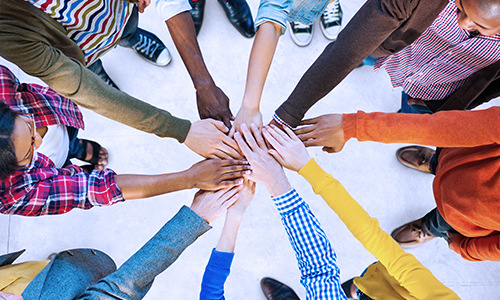 Children's Values
Recent research has shown that children as young as 4 years old hold values systems that show similar trade-offs to those of adults.
The Centre brings together a strong group of researchers interested in (1) how values develop during childhood, (2) how values should be measured in an age appropriate manner, (3) how values relate to social, academic and health issues.
Societal Issues
Values are central to public discourse today. The Centre's interdisciplinary team of researchers are interested in how values guide, justify, and explain beliefs, attitudes, norms, opinions, and actions.
Researchers are currently investigating immigration and migration, diversity and equality, environmental conservation, ageing, and health issues such as vaccination. These are examined at the individual, group and societal level across a wide range of cultures.
Consumer Behaviour
Values theory has been applied across many consumer decision-making contexts and among various product categories to better understand individual's purchases of goods and services.
Centre researchers are examining the perceived value of products, consumer engagement with brands, social media communication, retirement planning, values-based appeals, and consumer materialism and frugality. They are also interested in how consumers attribute personality characteristics, including values to brands, charities and other non-human entities.
The Workplace
Individuals take their personal values into the workplace. At the same time, the workplace and an individual's colleagues may influence their values and attitudes.
Researchers within the Centre are examining the impact of values on self-employment, innovation and entrepreneurship, teams and identity, volunteering, cooperation, and creativity within the workplace.
Values reflect what is important in life.
They give meaning to the things we do. What we believe, what we like, what we do, and what we think about our own and other's actions are all shaped by our values.
The Centre for Human and Cultural Values focuses on research and training in understanding and appreciation of the variety of human and cultural values and how they relate to big social issues in society.